Hey all! I've been making these little blankets for all my friends having babies lately and have had a lot of people ask how to make them. So, here we go! (Let's just keep pretending that these aren't the easiest things in the world to make mmmkay??)
1. Cut out 4 squares of coordinating fabric, Sew 2 and 2 together.
2.Sew the two strips together, right sides together.
3. Cut out a backing fabric the same size as your new square.
4. Gather some scraps of ribbon that look cute with you're fabric you've chosen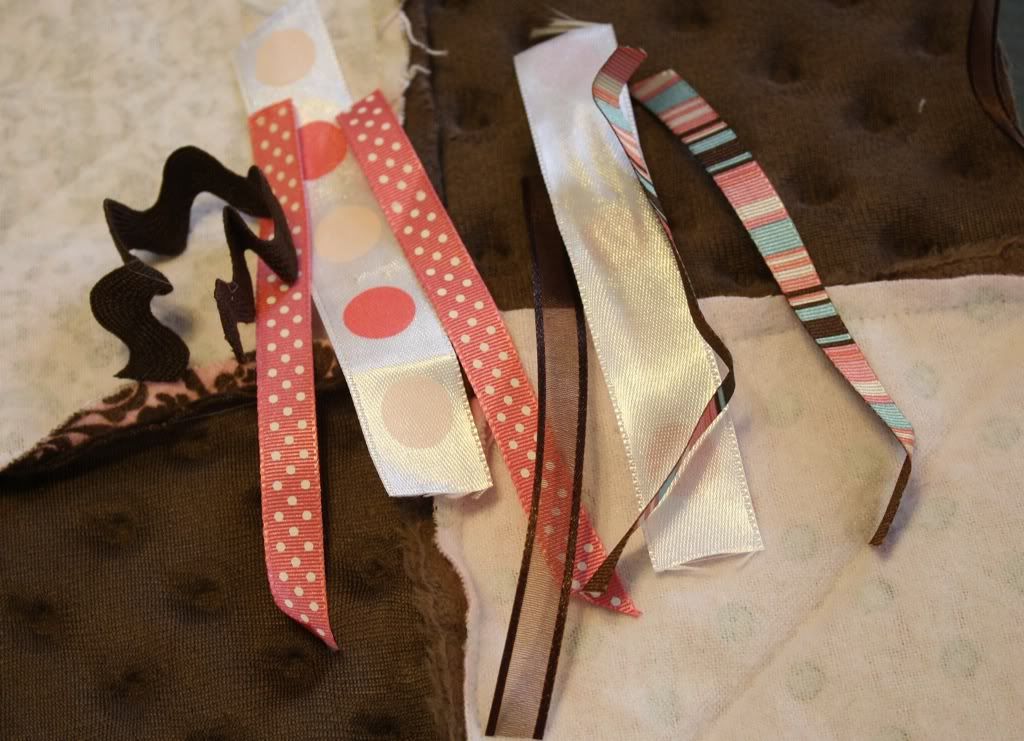 5.Pin your ribbon tags onto your blanket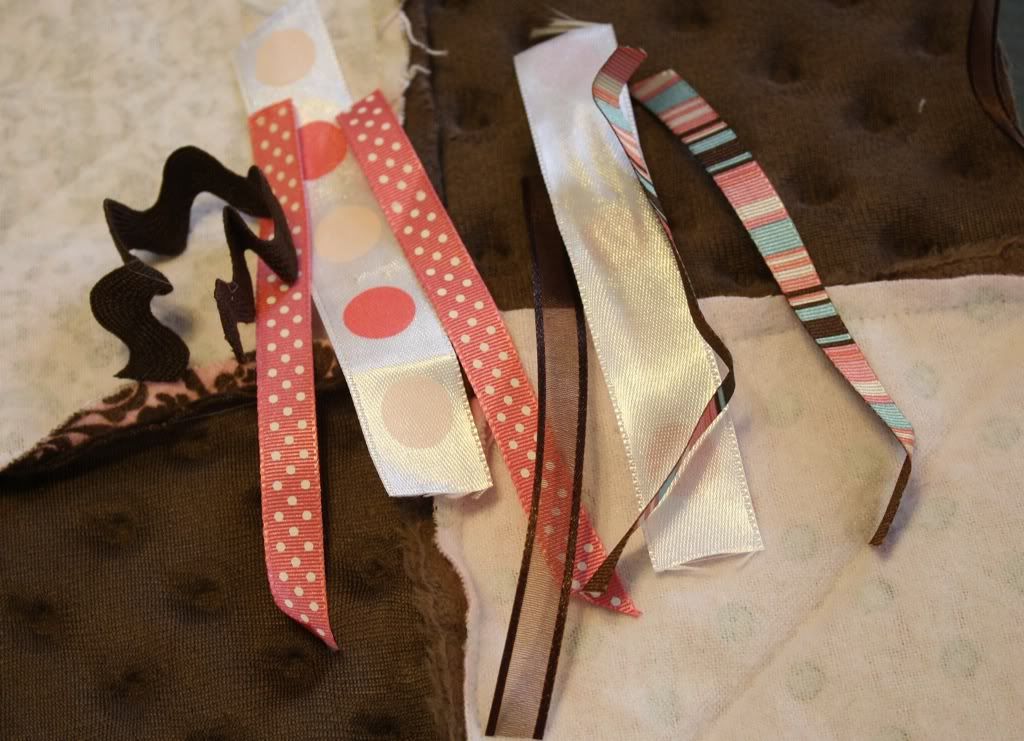 6. Put your backing fabric, face down, then sew right sides together. Leave about a two inch opening, but make sure that all ribbons are sewn in :)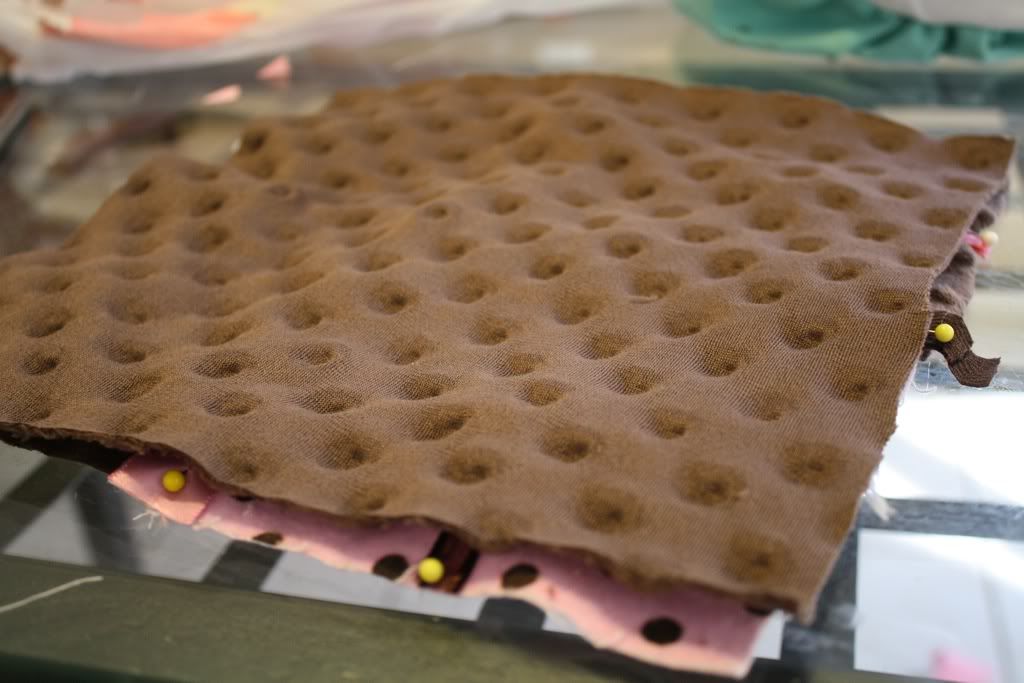 7. Turn you're blanket inside out and topstitch all the way around. And you're done! Perfect little tag blanket to keep those chubby little fingers interested :)