So I'm sure you've seen
this
pin floating around Pinterest lately. I decided I had to try them. I made some homemade pumpkin puree last year and figured I'd better use it up before this fall hits and I can make some more to replace it. So, I changed the recipe up just a tiny bit but it was still the easiest recipe I've ever made and was SO delicious. My husband and I may or may not have finished off 10 of them ourselves that first night. Here is the deal on how you can gain a couple pounds in a couple hours....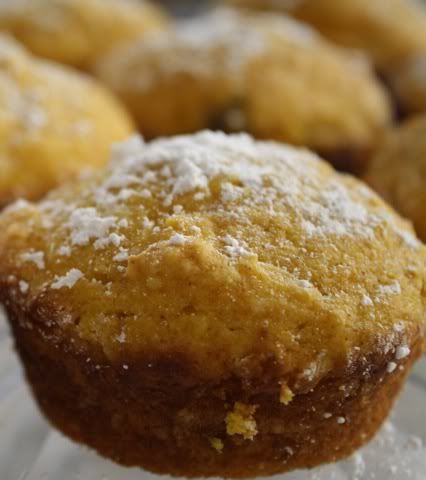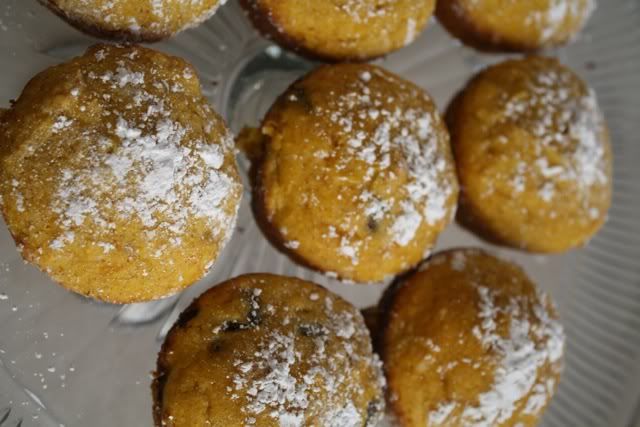 Homemade Pumpkin Puree
-2 pie pumpkins (I figure I should at least do 2 if I'm going to the trouble to do it, it should last me the rest of the year...)
*Cut your pumpkins in half and place them insides down in a pan. Fill the pan with about an inch of water. Cook at 350 for about 45 min. or until tender. Take your pumpkins out and scoop out all of the seeds. Throw them away or make some salted pumpkins seeds. Scoop your pumpkin out and place in a blender (the pumpkin should be so tender that it's very easy to scoop out). Blend it all up and place in separate bags. I just put it in 3 huge gallon sized bags. Turned out to be the worst idea I ever had. Since it was all thawed I had to use up 5 cups so we also got pumpkin pie this week. So, I suggest freeze in 2 cup increments.
Yummy Pumpkin Muffins
-2 cups pumpkin puree
-1 tsp cinnamon
-1 tsp pumpkin pie spices (nutmeg, cloves, etc.)
-1 box of yellow cake
-Chocolate chips (optional) I added this because I don't think pumpkin treats are the same without chocolate in them. My husband hates chocolate and pumpkin so I did half and half and they both turned out delicious!
*Cook as directed on box, sprinkle with some powdered sugar and enjoy :)
Easiest and fastest recipe ever!
PS Don't forget to enter my giveaway HERE! Thanks!!